All companies offer you the opportunity to meet them at their stands, where you can meet members of their Human Resources departments.
But in addition, FOREMPLEO 2019, has organized with the heads of Selection and Human Resources of different participating companies, a series of Encounters with Students or Alumni UC3M in order to know their plans of incorporation and personal and professional development.
To be invited register and upload your CV. It will be the companies that review your candidacy and invite you to the meetings through the mail of the UC3M. The deadline ends on September 20.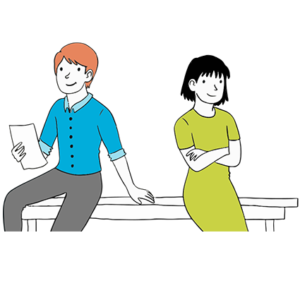 ALLEN & OVERY 10:30h
EDICOM 10:30h
EY 11:30h
HOGAN LOVELLS 11:30h
BLUE CAP 12:30h
DXC TECHNOLOGY 13:00h
NFQ ADVISORY SERVICES 13:30h
MAZARS 13:00h
INDRA 14:00h
PÉREZ-LLORCA 15:00h
URÍA MENÉNDEZ 16:30h
UPITE CONSULTING 13:00h